Article
Online Communities, An Extension of the Event Experience
Article by Carolyn Bradfield - February 23, 2023
Attendees, sponsors and exhibitors loved your annual conference in Vegas, reconnecting with friends, getting the latest industry updates, and attending valuable workshops. But now, the conference is over, everyone has returned home, and it will be another year before the excitement of connecting and learning is available to your audience.
Making connections, learning and strategizing shouldn't stop when the live or hybrid event is over. The new trend is to extend event connections through online communities so your event audience can continue to engage, learn and form connections.
---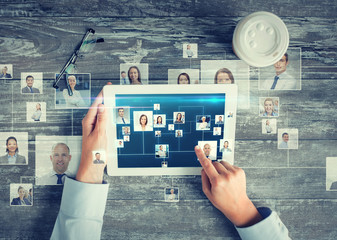 What is an online community?
An online community is a group of people with shared interests that connect and communicate with each other. They can exist anywhere and built around any interest you can imagine from dog grooming to being a "Swifty". However, organizations that have run events build their online community as a professional network of attendees and sponsors that have the shared experience of attending your live event and want to expand how they collaborate and learn with the same audience through the year.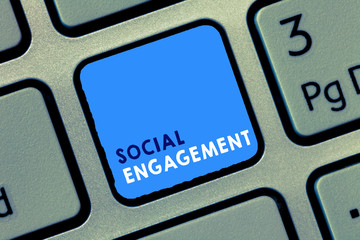 How does an online community differ from Facebook or LinkedIn Groups?
You likely belong to a Facebook or LinkedIn group, so I'm sure you are wondering how those groups might differ from an online community. Keep in mind that social media platforms are an open source of posting activity that you scroll through or comment on. An online community is private, by invitation only, and has many other engagement opportunities other than just scrolling through and commenting on posts.
What benefits should you expect from having an online community?
Your can expect to create real and meaningful connections between your organization and the people that belong to it or that will attend your next event. You can increase the size of your audience, turning connections into members of your organization or future event attendees. You get the benefit of having a constant flow of feedback, new ideas, and strategies to improve the overall member experience and make your next event even more productive. And then there's revenue. Extended connections help create higher sponsor ROI and more members who generate subscription revenue to your organization.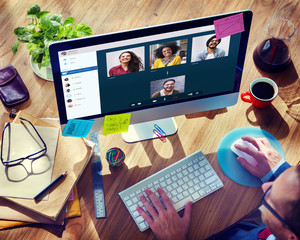 What benefits should participants expect in joining your online community?
People waste hours on Google looking for information that can be consolidated in your online community. Or they may find the answer they are looking for from a fellow community member. An online community provides a platform where people are able to exchange information and ideas, giving everyone who participates a voice. You can provide educational opportunities where people come back for webinars, training, certification programs or other learning activities. Most industries change dynamically, so staying on top of emerging trends in real time helps community members adjust their business strategy accordingly.
What are some key elements to help keep people engaged?
Technology is the underpinning of any online community, so making sure the platform supports the engagement and education strategies is critical. Online communities should offer moderated discussion forums, outreaches and updates via email, the ability to search for and connect with members that share a common interest, an on-going feed of content and education, the ability to offer webinars and sessions.
How does an online community enhance your live or hybrid event?
It's no secret that attendance in live events has been shrinking for a number of reasons that don't relate to health concerns. So you have to work harder to attract those people who are willing to travel to attend. Online communities can be active in the lead up to the live event with previews of what to expect. They can support the activities during the event and remain active throughout the year so there is an on-going relationship between you and your audience.
How can you create an online community for your event participants?
The first thing you need to do is source a technology platform that supports the way you want to design the community, making sure it's affordable, easy to manage, but comes with the right features to engage your audience. The next thing is to think about what you will offer to community members. You must be willing to promote the community, outreach to members on a regular basis to give them a reason to keep coming back, and the programming of webinars, events, or activities must be well thought out.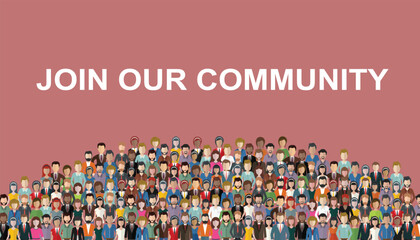 The last 3 years have changed the dynamic of how we work, how we connect with others, and how we use technology, so the time is right to keep people connected to you by understanding that people want to stay connected and if they've attended your event, having you become that "connector".
The key to a successful online community is engagement by offering a virtual destination that has a distinctive and beneficial user experience so everyone can create, share ideas, consume information and innovate. An online community is about creating meaningful relationships that are nurtured with feedback, thoughts and engagement among customers or members. Online communities create brand loyalty, foster long-term relationships, and provide you and the members with more opportunity.